2019 Season
The 2019 season is underway! We have openings in all sections! If you would like more information, please send in an interest form and join our Facebook group!

https://www.facebook.com/groups/ErieThunderbirdsMembers/
Our next rehearsal information will be updated on this group, as well as additional instructions.

If you have any questions, please feel free to send an email to our Director, This email address is being protected from spambots. You need JavaScript enabled to view it.
2018 Season

The Erie Thunderbirds had a great 2018 season. The Thunderbirds placed 6th in a stacked Class A at the 2018 Drum Corps Association Championship in Williamsport, Pennsylvania with a score of 74.025. The Thunderbirds competed in Connecticut, New Jersey, and Pennsylvania for the 2018 season. 
2017 Season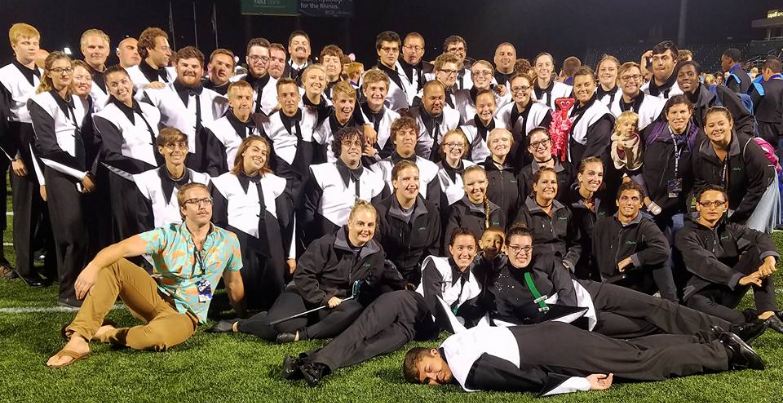 The Erie Thunderbirds have completed the 2017 once again making DCA Finals placing 3rd in Class A with a final score of 77.33. This was the 3rd year the Thunderbirds have been back on the competition field, and made several trips out of town including shows in Dubois, PA, Kingston, NY, and Bridgeport, CT.  This was the first year the Thunderbirds competed in SDCA, DCA, and even as a DCI All- Age corps. 
2016 Season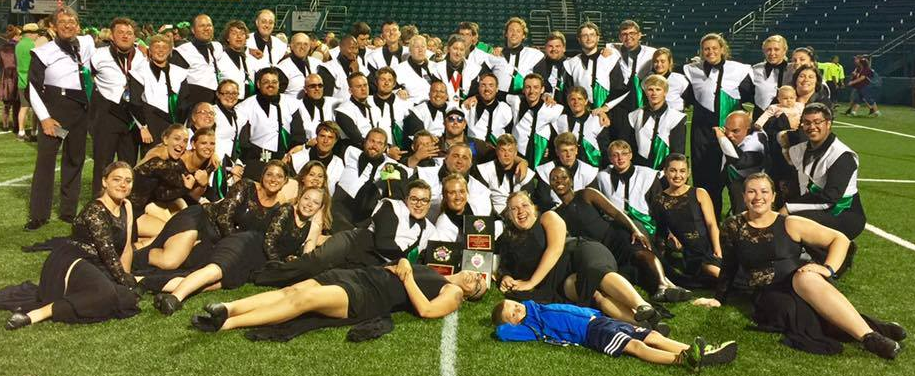 The 2016 season was a great season for the Erie Thunderbirds in which we celebrated our 60th anniversary. The Thunderbirds completed their second season back on the competitive field participating in both SDCA and DCA.

The Erie Thunderbirds broke the corps best score in the history of the corps in Prelims, and also made history in making DCA Finals for the first time since 1981. At finals, the corps broke their highest score from prelims and scored 77.75 to take Second Place in Class A. The Thunderbirds also took home awards for High Color Guard and our Drum Major, Kelly Woodward, took home the award for Best Drum Major. Trisha Hardner also took home her second straight medal for her individual performance on marimba. 
2015 Season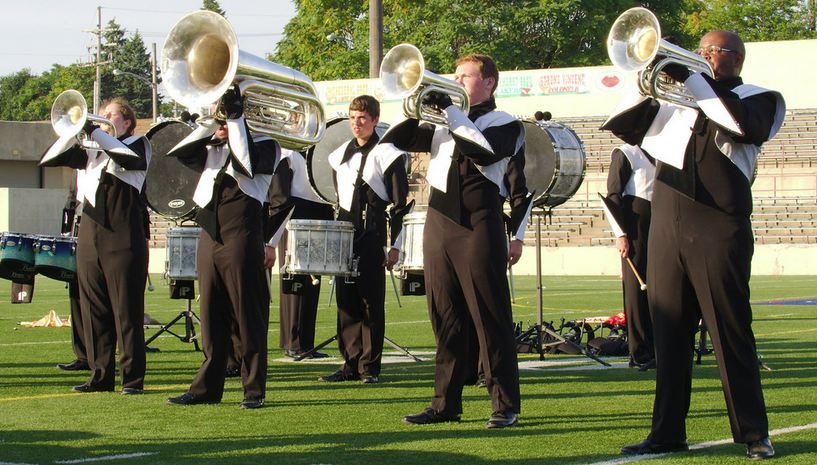 The Erie Thunderbirds have completed their 2015 with a successful trip to Rochester, NY to compete in DCA Championships for the first time in 30 over years. The Thunderbirds placed 6th in Class A with a score of 70.05 in their first season. Our very own Trisha Hardner also had a very impressive performance to take home 1st place on her marimba solo during the Individual Competition.Our Corps Director, Sean Bartlett, was voted Class A 2015 Director of the Year by the other directors of DCA.  The Thunderbirds traveled as far as Racine, WI and Waterloo, Ontario in Canada in 2015.

The corps has completed the dream of many to bring a competitive drum corps back to the Erie area, and the corps had membership from 7 High Schools in the Erie area as well as several members from Ohio - as far as Columbus. The Thunderbirds would like to thank everyone for the overwhelming support, and would personally like to thank every VIP Club Sponsor who helped make this season a success.



DCA Welcomes the Erie Thunderbirds
Congratulations to the Erie Thunderbirds! We have passed the DCA Evaluation and are now member of Drum Corps Associates. YOu can read the story from DCA at http://dcacorps.org/?p=3938 

For more information about our season, and our few remaining spots - please feel free to contact us.